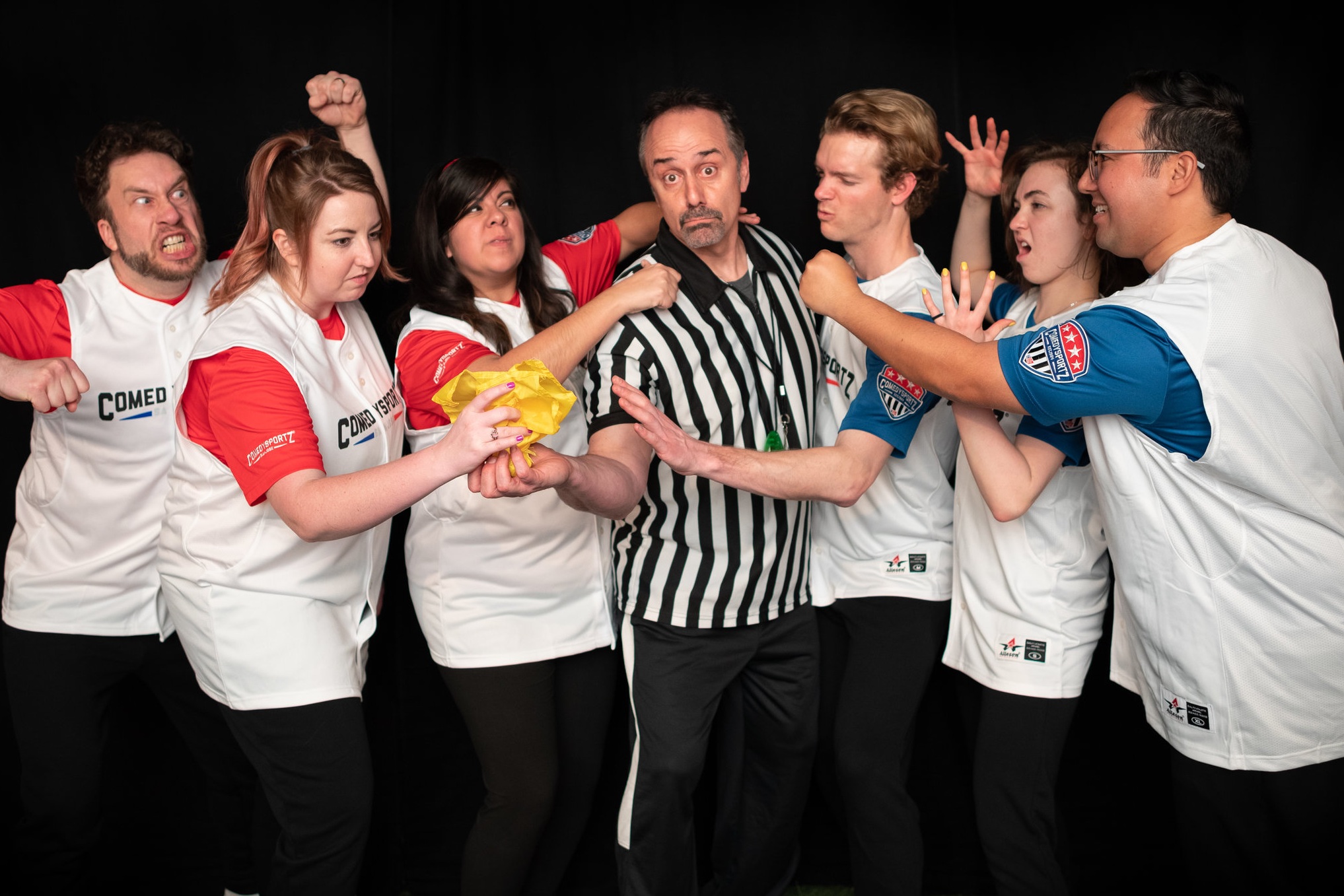 Two teams of players compete in an improv match for laughs and points, with a referee getting suggestions from the audience and calling fouls. Each show is different, with different players, different games, and different audiences supplying new suggestions. The fans judge the scenes, and decide the winners and losers. And who knows, an audience member might even make it up on stage!
No Uniforms. No Brown Bag Foul. Long Form in its purest unfiltered form. Saturday Nights at 9:15. For Audiences 18+.
Every 5th Saturday, we invite you to join us on stage for the late show. Jump in a to the show with main stage players in a safe improv environment.
Sunday nights feature the future stars of ComedySportz. For only $5 discover their talent before they're brought up to the Main Stage!